Jessica Simpson is on the loose again. I'll bet Papa Joe won't be able to buy Tony back this time. Funny he did it right before her birthday, probably so he wouldn't have to buy her a gift. From omg!
Jessica Simpson and Tony Romo have called it quits, Usmagazine.com has confirmed.
A source close to Simpson confirms they broke up the night before her 29th birthday July 10. She was supposed to celebrate with a Ken and Barbie-themed party. (On Simpson's birthday, Romo spent the night at Los Angeles hot spot My House.)
"She canceled her party because of this," the source tells Us. "She's doing OK."
"Barbie party didn't happen, but I turned 29 and feel like I am on top of the world yelling I LOVE GETTING OLDER!" she wrote on her Twitter page Saturday.
Later, she wrote: "Everyone needs to know that hope floats...grab the strings and pull it back to you... Falling asleep with my mom and the dogs. Please, Lord, give all of my beautiful fans, friends, enemies, and family rest. Bring all of us peace."
A close friend of Romo's tells Us of the split: "It's been a long time coming."
*you know, hope may float but shit floats too, Jess. Just sayin.*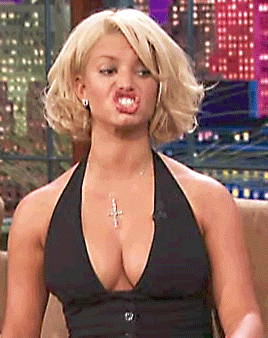 this one's for you, Jessica