How was your Halloween, Spinions??? are you ready to be bombarded by Christmas now??
I found this funny as hell, Mama June and Honey Boo Boo's family dressed as the Kardashians for Halloween. Just imagine the hilarity if the two families ever actually meet: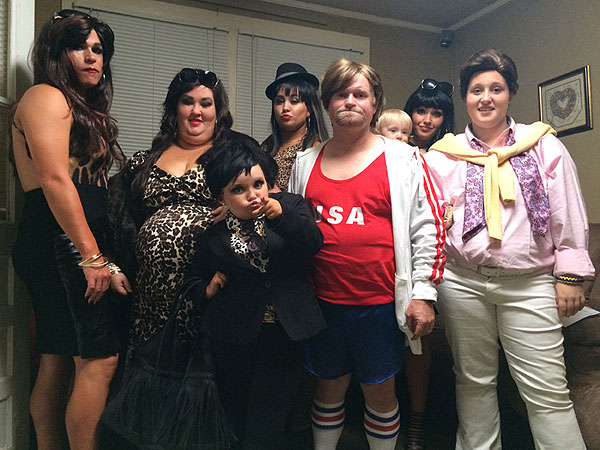 And Neil Patrick Harris's family was perfect as usual:
It seems that even the gods
are tired of Kanye's shit
I'm pretty sure that by this point,
Khloe is in it for the $ now
.....your friend Spin heard something about
Khloe getting most of Lamar's $ if he died
....which would be more than a divorce would bring. Obvious choice is obvious?
Finally, if anybody cares,
Kendra Wilkinson is pregnant with #2
Weekend update: Love is dead,
Courtney Stodden and Doug Hutchison split up
. Then again, quelle surprise. Will she become the next Pari$ Hilton? And I mean in regards to the annoying overexposure for nothing. Wait, how much do you want to bet that there's a sex tape being shopped around (barf)?