Come, on, this will be the third incarnation of this movie.....isn't it enough? From E!online: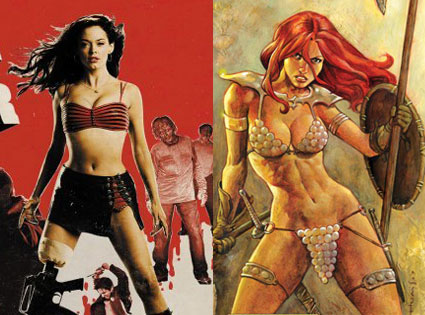 MGM/Verase Serabande
Rose McGowan has been the go-go dancer with the machine-gun leg, and now she's going to be the She-Devil With a Sword.
The titian-haired former Charmed star has signed on to play the titular mythical comic book hero in Red Sonja, to be produced by fiancé Robert Rodriguez and directed by Highland: Endgame helmer Douglas Aarniokoski, Millennium Films and Nu Images announced Friday.
"This is an amazing property and film for our company," studio exec Avi Lerner said. "Working with the talented Robert Rodriguez, having Rose McGowan as Red Sonja and Douglas Aarniokoski directing is a fantastic combination. We could not be happier."